ALL IN ONE LASH TRAY AND TILE!
LASH 4-5 HYBRID CLIENTS PER SET READY TRAY!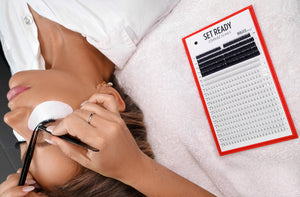 WE ARE CHANGING THE LASH GAME!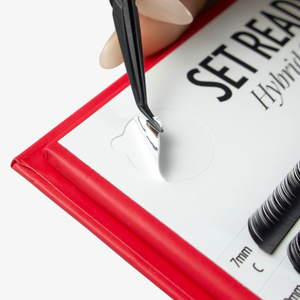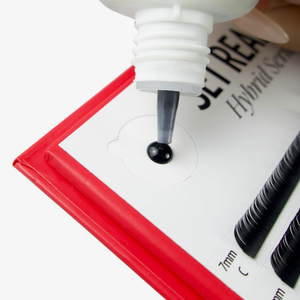 Say goodbye to glue cups!
Peel back the glue paper dot and apply adhesive straight onto the tray.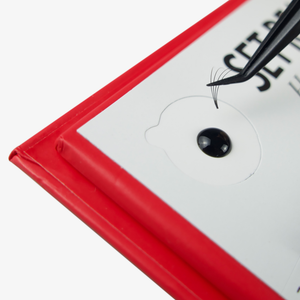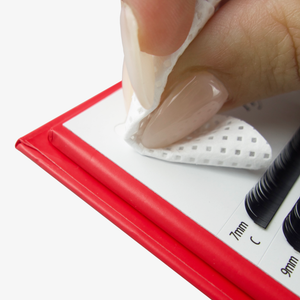 The perfect glue dot everytime!
Wipeable paper surface to use for adhesive again and again.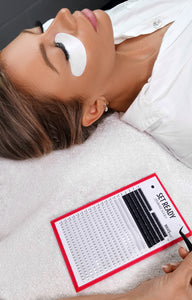 EXCLUSIVE BULLEPTROOF PRODUCT
Designed and invented by CEO and founder Kassie Emily